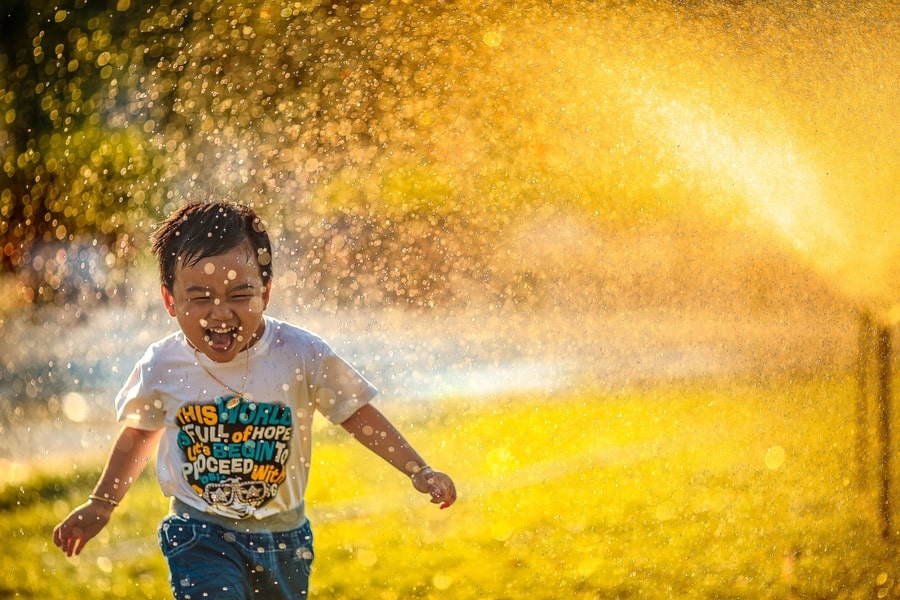 26 Feb

My Child's Experience at the Dentist

Taking your child to the dentist for the first time, or any time for that matter, can be a stressful experience. You want to know that your child is in good hands with a team that strives to make them feel safe and comfortable. At Knoxville Family Dental, we're dedicated to making sure that your child has a pleasant, pain-free experience when they come for their dental appointment.

We recently interviewed a parent about her daughter's experience. It was her daughter's first-ever visit to the dentist, so they did everything she could to prepare her. To protect our patients' privacy, we are keeping their names anonymous.

Our team did everything to ensure that our patient's daughter's first trip to the dentist went perfectly so that she'll be excited to see us again!
AFD: Did your child have any anxiety or concerns visiting in general?
Parent: She did not. We've been trying to do brushing and stuff at home and we talked about the dentist before going to the dentist. We also looked at some kid shows about going to the dentist to get her excited about it, but she didn't have any anxiety beforehand.
AFD: With the COVID-19 pandemic, visiting the doctor's office has changed. What did the dental team do to reassure you that your daughter would get the best care possible? Did it work?
Parent: Yes. We followed the office protocol and called from outside when we arrived. We also chose to do all of the online paperwork to save time. After we called, they took our temperatures and let us in. We wore masks inside but she was allowed to take her mask off once we were inside.
The hygienist did pull her mask down so she could see her face and that she was a normal person. This was from a distance, obviously. Then she introduced herself before pulling her mask back up. They made her feel very safe and the office was very clean. The team was cautious about distance as well as the number of people in the office at one time.
AFD: What was your daughter's favorite part about visiting the dentist?
Parent: Her favorite part was when the hygienist let her play with some of the water and air tools. Of course, there's also the prize at the end, but that is probably every kid's favorite part of visiting the dentist.
AFD: Was there anything the team did to make the visit feel special to your child?
Parent: The hygienist didn't force or push my daughter to sit in the chair or anything like that. She did a really good job letting her lead the appointment with what she felt comfortable and safe with. She was able to sit in the chair and play with the tools when she was ready.
They didn't push her out of her comfort level. I feel like it was really special and tailored to her. The hygienist took a lot of time to just let her be comfortable in the space.
AFD: What steps did the team take to teach your child about the importance of dental health?
Parent: They used a big toothbrush and teeth as a way to teach the importance of brushing, making sure to get the back of the teeth and tongue. They reminded her that you need to brush twice a day, though it can be a struggle to get kids to brush twice a day and that at least brushing a night time is okay. The main thing was that the hygienist took the time to show her how to brush.
AFD: Did they give you any tips for helping guide her in her oral health habits at home?
Parent: They did. They recommended some of the child-based toothbrushes since they're smaller and softer than adult brushes. We are trying to teach her to floss, which is kind of hard at two or three years old so we're focused on her getting used to the idea of it. At this point, we're really focused on getting her brushing two times a day for two minutes.
Kids are little sponges so it's important to be brushing your teeth, flossing, and stuff like that. It also helps to make it fun, so we'll race to see who can brush first or something like that. We also read books about why you should brush your teeth or first visits to the dentist.
It's also important not to talk negatively about the dentist around your kids. You could say something that makes them scared of the dentist, so my husband and I are very careful not to say anything negative about it around our kids. We try to make it exciting and focus on the prize from the treasure box at the end.
AFD: Would you go back to Knoxville Family Dental for her next appointment?
Parent: Absolutely! I loved her hygienist. She was great!
AFD: What does your child think about going to the dentist?
Parent: I think she thought it was fun. Six months is a long time in kid-time, so I may have to let you know how she does on her next visit. I think she had a fun time and it was a good experience. She never got uncomfortable or upset and she got to dig around in the treasure box which is always fun.
AFD: What was her reaction to visiting the dentist during COVID? Was it any different than normal?
Parent: This was her first visit ever to the dentist, but she does go to daycare or with me to the store so masks aren't scary for her. Had we been there before her, I would have explained that we were filling out forms and stuff early so that the visit goes faster than usual. I would have explained that it would help her get her prize faster!
AFD: Are there any other takeaways you'd give to parents about taking their child to the dentist?
Parent: I learned that a lot of dentists and hygienists prefer that parents stay in the waiting room during the visit since kids tend to act differently when their parents are in the room. On the other hand, I don't think they would mind if a child needs that kind of comfort. I think what it would really come down to is the child's comfort level.
I waited with my daughter until she was comfortable and playing with the tools and the headlamp. I left once I was sure that she was comfortable and knew she would be okay. The dentist sat on the floor with her and tailored it into a fun experience for her. 
Does your child need a cleaning or checkup? Contact us today to ensure their oral health gets off on the right foot!
Knoxville Family Dental has two locations in Knoxville to better serve you. You can call Knoxville West at (865) 691-1121 or you can schedule an appointment online. To make an appointment with Knoxville East, call (865) 544-1711 or make an appointment online.