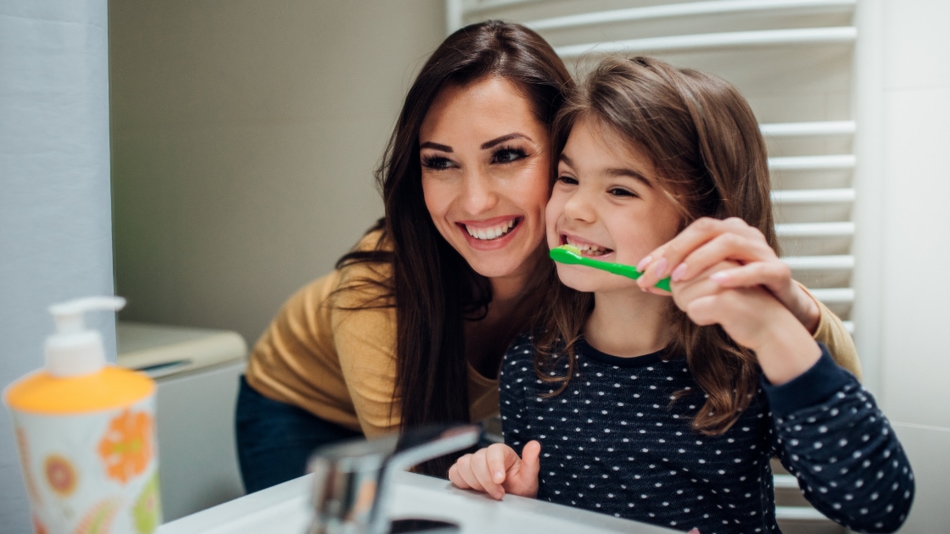 19 Feb

Free Resources to Teach Your Kids About The Dentist!

While February may officially be National Children's Dental Health Month, every parent knows that their child's oral health is important every day. One particular challenge facing parents and children alike is the fear of the dentist. Address this fear as early as possible to help your child get the oral care they need and deserve throughout their life.

We'll look at:
Books to read to your child about visiting the dentist
Oral health activities for kids
Getting help from the Tooth Fairy
Ways to make kids oral hygiene fun
Teaching your child about the dentist early on can help prevent fears and anxieties about appointments later on. In doing this, you'll help them build a strong foundation of good oral health.
Books to Read to Your Child About Visiting the Dentist
Kids love having stories about their favorite characters read to them. As a parent, why not read them something that will help prepare them for the dentist and teach them good oral health habits? You can use children's classics featuring familiar characters to encourage your child's oral health, develop a love of reading from an early age, and bond over some of your own favorite childhood authors.
Dr. Seuss has been delighting children and children at heart for nearly a century. In The Tooth Book, Suess uses his signature rhyming and storytelling to educate children on all things teeth-related. But beyond funny rhymes and pictures, this book explains how teeth grow and what your child can do to take care of them.
In The Berenstain Bears Visit the Dentist, the whole family takes a trip to the dentist where they get checked for cavities, get teeth cleanings, learn about the different dental tools, and even get a visit from the Tooth Fairy! Along the way, they — along with your kids — will learn the importance of good oral health and how to keep their teeth healthy.
Franklin and the Tooth Fairy may not have a lot to do with oral hygiene, but it does have a lot to teach about honesty, growing up, and being different. Join Franklin as he discovers that turtles don't have teeth and that the Tooth Fairy doesn't always leave money.
In Arthur Tricks the Tooth Fairy, D.W. becomes jealous when Arthur gets a visit from the Tooth Fairy after losing a tooth. After many unsuccessful attempts to get the Tooth Fairy to come, Arthur pretends to be the Tooth Fairy to make her feel better. This book is also wonderful since it also includes stickers to help teach your child word recognition.
Join Dora, everyone's favorite child adventurer, as she explores the dentist's office. Your child will love learning about getting their teeth cleaned and what to expect during their appointment. With Show Me Your Smile!: A Visit to the Dentist, not only will they not be afraid of the dentist, but Dora can help them become excited about their next dental appointment!
Oral Health Activities for Kids
While you want to help your children understand why healthy oral habits are important, a bulleted list answering the five Ws (and one H) of who, what, when, where, why, and how probably isn't the best way to teach them the importance of good dental hygiene.
To teach your kids about good oral hygiene, why not trust the folks who have been teaching kids for 50 years — Sesame Street? With Sesame Street in Communities, parents have a wide range of tools to teach their kids good habits for just about anything, including oral health.
Printables
Printables are images you can print out and make into a coloring book for your child. Not only will these fun activities teach your kids important habits and facts about oral health, but they'll keep them busy too!
We're big fans of the:
Healthy Teeth Coloring Book
Send a Smile messages
Super Teeth Certificate
Let's Pretend activity
The Healthy Teeth coloring book is four pages of your child's favorite Sesame Street characters engaging in good oral health. It's also a great way to keep them occupied while waiting for their appointment. Send a Smile messages are "thank yous" for your child to color and give the team that helps take care of their teeth. They're also a great way to teach appreciation and manners.
Show your child what a great job they're doing by giving them a Super Teeth Certificate after their checkup. You can include a new toothbrush or tube of toothpaste to help encourage them to keep up the good work! With the Let's Pretend activity, you can roleplay visiting the dentist with your child to teach them about what to expect.
Videos
After being on the air for half a century, Sesame Street knows a little something about making educational videos that kids love. With these videos, your child can learn good oral hygiene from their favorite friendly monsters. These short videos are perfect for keeping their attention while providing a foundation for a lifetime of happy smiles.
Sesame Street offers an extensive library of videos about oral health and much, much more. Check them out to both entertain and educate your kids!
Getting Help From the Tooth Fairy
One of your greatest allies in getting kids to brush their teeth is the Tooth Fairy. The Tooth Fairy has only been around since the 1920s, but she's made a huge impact by motivating kids to take better care of their teeth. It may help to think of there being more than one tooth fairy, with each "fairy" just so happening to reward their kids in a way the parents have agreed to.
Some tooth fairies may only leave money when a child has lost a tooth. Others may want to encourage children by leaving a toothbrush with their favorite cartoon character under their pillow after an especially good checkup. Whatever type of tooth fairy you have on your hands, you can rest assured that their number one goal is to encourage your child's good dental habits.
This includes:
Brushing their teeth for two minutes, twice a day
Flossing at least once a day after eating
Going to regular dental appointments
The Tooth Fairy can also help your child understand the importance of nutrition. What we eat plays a very important role in the health of our teeth. Explain to your child that eating plenty of foods rich in calcium and protein will make their teeth stronger, which will make the Tooth Fairy very happy.
Ways to Make Kids Oral Hygiene Fun
It can be difficult to make brushing fun. Thankfully, Oral-B and Crest have created lines of products just for kids. These oral health basics are designed to get and hold their attention, making brushing their teeth into something they look forward to every morning and night.
Oral-B has a selection of toothbrushes just for kids. They can get their favorite Disney characters like Buzz and Elsa, or heroes like Spiderman. And for the young padawan in your family, you can get a Star Wars bundle complete with an electric toothbrush and toothpaste. They also offer brushes with timers and toothpaste formulated especially for babies.
If you're looking for something with great flavor that your child will enjoy using then Crest has you covered. Their Kid's Crest line is full of fun flavors that your child will love. Toothpaste and mouthwash flavors like Strawberry and Bubblegum Rush are sure to make them excited to brush their teeth, plus they're alcohol-free to not hurt your child's mouth when using them!
Visiting the dentist can be scary for kids, and even some adults. Help your child get off on the right foot by giving them a love of visiting the dentist and good oral hygiene. Read classic books with them like Dr. Seuss, Franklin, and Arthur. Do fun activities like coloring and watching videos of their favorite Sesame Street characters. You can even enlist the Tooth Fairy's help in encouraging good dental habits. To top it off, get your child a toothbrush and toothpaste with their favorite cartoon characters and in flavors that they'll love!
Is your child ready for their first dental appointment? Contact us today to help them get off to a great start with their oral health!
Knoxville Family Dental has two locations in Knoxville to better serve you. You can call Knoxville West at (865) 691-1121 or you can schedule an appointment online. To make an appointment with Knoxville East, call (865) 544-1711 or make an appointment online.