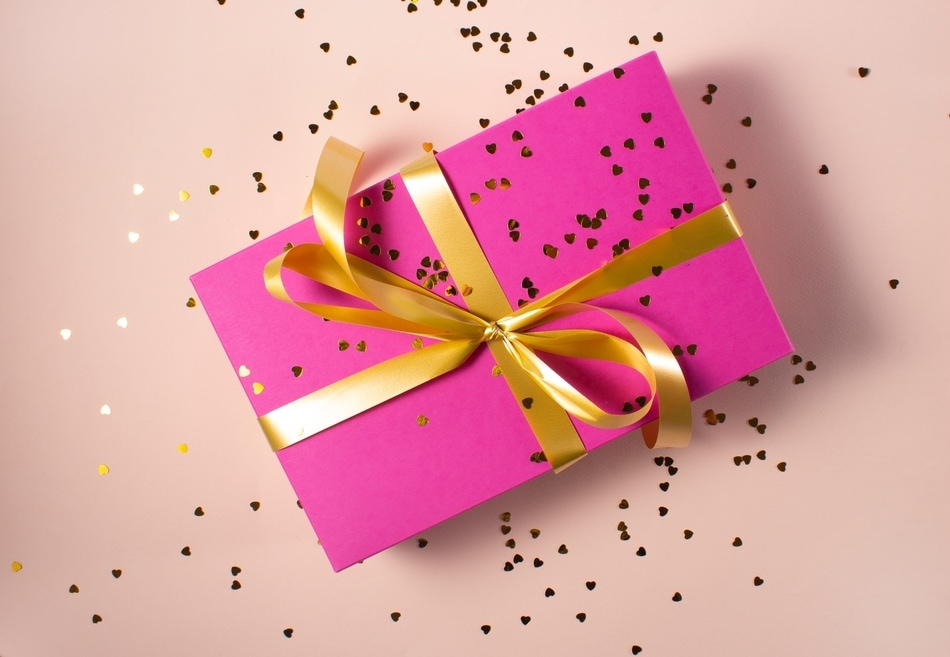 09 Dec

Treat Yourself: 2020 Holiday Gift Guide for Your Dream Smile

Tis the season to rush about, checking off all of the presents you need to buy for loved ones this holiday season. But have you even considered buying a present for one of the most important people in your life—yourself?

2020 has been hard for so many different reasons. Why not end the year by treating yourself this Christmas? This holiday season, give yourself the gift of a whiter, straighter smile. Not only will you find a renewed confidence in life, but it also leads to the gift that keeps on giving: good dental health.

For 2020, our favorite dental gifts at Knoxville Family Dental are:
GLO teeth whitening
Lumineers
A better toothbrush
Water flossers
The holidays are a perfect time to be thinking about the dental health of your loved ones as well as yourself. By giving the gift of a brighter smile, you're setting them up for an even better smile next year.
GLO Teeth Whitening – Knoxville East
At Knoxville East, we're proud to offer GLO Science Pro as our preferred teeth whitening solution. Short for guided light optics, this system utilizes light and heat to accelerate the whitening properties of their hydrogen peroxide formula.
One of the best aspects of GLO teeth whitening is that it provides a whiter smile in nearly half the time of other whitening systems. All it takes is eight sessions lasting between 16 to 32 minutes. What's even better is that you'll achieve a whiter smile sooner under the care of our trained and knowledgeable staff.
How Does Whitening Work?
Teeth whitening systems use peroxide to break down stains and make them weaker, allowing you to have whiter teeth. Concentrations of peroxide can vary depending on the type of whitening you choose. At-home whitening systems will contain less peroxide with somewhere between 3 and 20%. In-office systems will contain more with between 15 and 43%.
In-Office Whitening
Both types of whitening will lead to a noticeably brighter smile. However, in-office whitening is the way to go if you want the brightest smile possible. Not only do they contain a higher concentration of peroxide, but your dentist can also utilize heat, light, or a combination of the two in order to intensify and speed up the process.
A potential downside to in-office whitening is that it will require multiple dental office visits. On the positive side, these visits will only last somewhere between 30 minutes to one hour, making them very manageable for your busy schedule. On top of that, you get the benefit of your whitening process being overseen by a trained dental professional.
Lumineers – Knoxville West
Lumineers are a special type of veneer for your teeth. Like traditional veneers, they're the perfect option for stained teeth and fixing cosmetic issues all while providing a natural look that's easy to maintain.
What Are Veneers?
Traditional veneers are made of porcelain or resin composites that are cemented onto the front of your teeth. Resin composite veneers are usually less expensive and require less time than the porcelain variety. But this convenience comes at a price since they tend to not be as durable as the porcelain veneers.
Why Choose Lumineers?
Lumineers share a lot of similarities with porcelain and resin composite veneers. They have all the same benefits of traditional veneers, including brightening stained teeth, being made from a thin piece of material, are natural-looking, and are easy to maintain.
What makes them superior to traditional veneers is that they:
Are pain-free
Are thinner than traditional veneers
Don't require permanent changes to your teeth
Dr. Thompson has been providing Lumineers for decades and they're the only type of veneer he will provide. Not only that, but three of our staff have them themselves. Contact us today to learn how Lumineers can give your loved one the smile they've always wanted.
A Better Toothbrush
Your toothbrush is the first line of defense in your oral hygiene regimen. With that being the case, why not invest in a brush that does the job even better? You have tons of choices when it comes to toothbrushes, so make sure you know how to choose the best one.
Start by choosing one with a brush head that allows you to maneuver inside your mouth. It should let you reach the front, back, and top of your teeth easily. Next, choose soft bristles so you don't hurt your teeth and gums if you brush too hard. You should also opt for rounded bristles over straight to protect your gums. And you should always choose a toothbrush that has the ADA Seal of Approval.
Some people ask if an electric toothbrush is better than a manual brush. Truthfully, this is a question of preference. What really matters is that you're brushing your teeth correctly for two minutes, twice per day.
With that said, if you're looking to treat yourself then an electric model is the way to go. Many people find the clean feeling they get from an electric toothbrush more than worth the extra cost. If you're stuck on what kind of electric toothbrush to purchase, ask us the next time you're in the office!
Water Flossers
Do you have someone in your life who can't seem to floss on a regular basis? If so, then a water flosser may be the perfect solution. Many people find it difficult to floss on a regular basis, and this can eventually lead to gum disease if not addressed as soon as possible, such as gum disease.
Water flossers are more expensive than regular floss, which is what makes them such perfect gifts. However, the price is well worth it. Multiple studies have shown that water flossers reduce more plaque than regular floss, as well as reduce instances of bleeding gums and gingivitis
.
Give the gift of a brand new smile this holiday season with one of our gift ideas. Schedule your appointment today and let us give you comfortable dental care all year long!
Knoxville Family Dental has two locations in Knoxville to better serve you. You can call Knoxville West at (865) 691-1121 or you can schedule an appointment online. To make an appointment with Knoxville East, call (865) 544-1711 or make an appointment online.