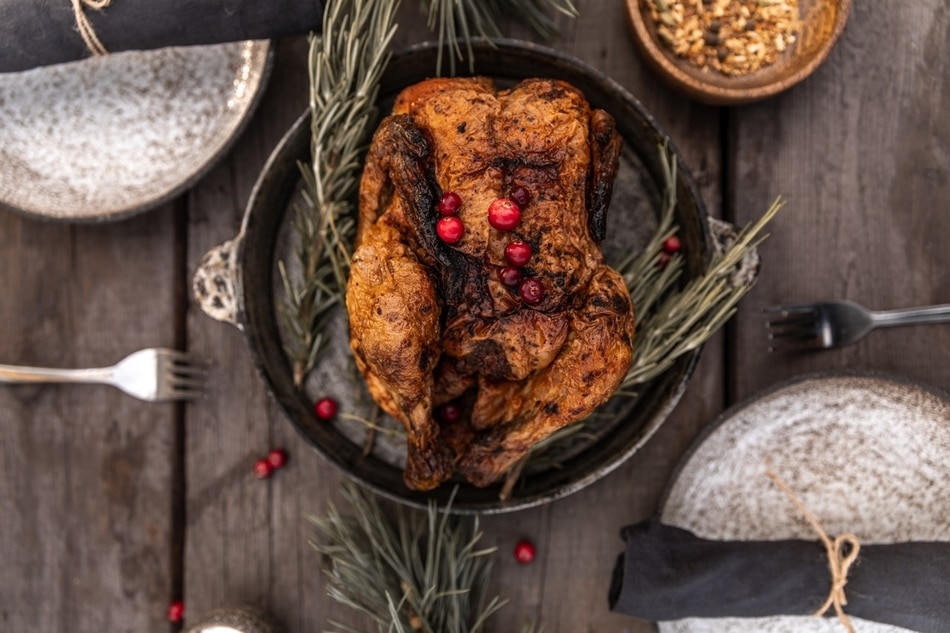 02 Nov

Enjoy Thanksgiving and Good Oral Health in Knoxville, Tennessee

Many people spend the holidays concerned about how it will affect their waistline. However, have you ever stopped to consider how it can affect your dental health?

The good news is that many traditional Thanksgiving foods are actually good for your teeth. Just keep an eye out for excess sugar. Thanksgiving is also a great time to consider what you like to be thankful for next year. We offer special services at both of our locations to help provide a smile that you'll be thankful for next year.

We'll look at:
The best Thanksgiving foods for your teeth
Show off your dream smile around the Thanksgiving table
Smoky's Pantry donation drive in Knox County
Toothbrush giveaway
Thanksgiving office hours
If you're thinking about how to have a tooth-friendly Thanksgiving then look no further. You'll be able to load your plate while being thankful that you're also supporting good oral health.
The Best Thanksgiving Foods for Good Oral Health
We've discussed nutrition and oral health before, but it wouldn't hurt to do a quick review with the holidays just around the corner. To support the health of your teeth, make sure that you're getting plenty of:
Fruits and veggies
Protein
Calcium
Water
Fruits and vegetables are full of essential vitamins and minerals necessary for healthy teeth. You don't need to worry about sugar content when it comes to fruit, either. They're so full of fiber and water that it cancels out any of the sugar content. On top of that, fruits and vegetables increase saliva production that helps clear your teeth of unwanted bacteria.
Protein is an important macronutrient that contains phosphorus, the same nutrient calcium needs to be most effective. Like calcium, protein strengthens your teeth, jaw, and gums. On top of that, phosphorus helps rebuild the enamel of your teeth. You can get protein from foods such as meat, fish, poultry, and eggs.
Calcium strengthens keeps our teeth and jaws strong while helping to hold our teeth in place. It works together with phosphorus in order to make this happen. Make sure that you're eating plenty of cheese, yogurt, almonds, leafy greens, and calcium-fortified tofu to ensure that you're getting enough. And of course, make sure to drink plenty of milk.
We should all probably be drinking more water. This isn't just because it's good for our bodies, but because it also helps keep our teeth clean by washing away any unwanted substances that can damage our teeth. Water is also important for preventing dry mouth, which can speed up the process of enamel erosion.
Now that we remember the oral health benefits of good nutrition, let's look at the best Thanksgiving foods you can eat to support your oral health!
Sweet Potatoes
Sweet potatoes are loaded with vitamin A and vitamin C and help aid in gum health. While you can't go wrong with sweet potatoes, you should give some thought to how they're prepared. For Thanksgiving, they're often candied and served with marshmallows which can stick to your teeth. You don't have to avoid them completely, but eat them in moderation and drink water.
Turkey
Eating for better oral health doesn't mean that you have to skip your favorite Thanksgiving foods. Turkey is full of nutritious protein which also naturally contains phosphorus. This means that not only will every slice give you a stronger jaw, teeth, and gums, but the phosphorus will also enable any calcium you eat to do the same.
Pumpkin Pie
One of the best things about Thanksgiving is that even dessert is tooth-friendly. Pumpkin pie, a holiday classic, is actually good for your teeth. Like sweet potatoes, pumpkin is full of vitamin A to promote gum health and help harden your enamel. Just wait to have a slice (or two) after dinner so you don't overindulge.
But when it comes to Thanksgiving in Knox County, the nutrition of your meal and its effects on your teeth aren't the only things to keep in mind.
Teeth whitening and Lumineers in Knox County
With so much to be thankful for, why not consider being thankful for a more confident smile to show off to your friends and family around the Thanksgiving table? Our east and west locations each offer a unique service to enhance our patients' smiles.
At Knoxville East, we are proud providers of GLO Science Pro teeth whitening. Short for guided light optics, it uses a hydrogen peroxide formula that is strengthened with light and warming heat. This gives you a whiter smile in almost half the time of other whitening systems.
At Knoxville West, we can provide you with a more confident smile thanks to Lumineers. These unique veneers are perfect for discolored, chipped, or broken teeth. They're made from a patented formula that is strong enough for everyday needs while also being more natural in appearance. Contact either office today to learn how we can give you a smile to be thankful for!
Smoky's Pantry Donation Drive
In the spirit of Thanksgiving, Knoxville East is pleased to announce that we're partnering with Kirkpatrick Dental Care for a donation drive for Smokey's Pantry. Between now and December 31, we will be collecting non-perishable food and hygiene items to donate to students and staff in need at the University of Tennessee Knoxville campus.
All donations must be within their expiration date, dust-free, and dent-free. You can drop off your donations at 121 S Weisgarber Rd., Knoxville, TN 37919 during our normal hours of operation between now and New Year's Eve.
Thanksgiving Office Hours
This Thanksgiving, all of us at Knoxville Family Dental are grateful for our family of patients. The week of Thanksgiving, our east office will be closed on November 26th and the 27th. Our west office will be closed from the 25th through the 27th.

Knoxville Family Dental has two locations in Knoxville to better serve you. You can call Knoxville West at (865) 691-1121 or you can schedule an appointment online. To make an appointment with Knoxville East, call (865) 544-1711 or make an appointment online.